The Case Transgenic and Targeting Facility is looking to grow with two new positions in microinjection and cryopreservation.
We are in Cleveland's research-intensive Case Western Reserve School of Medicine located between University Hospitals Cleveland and the Cleveland Clinic in the region's cultural hub University Circle 10 minutes from Lake Erie in beautiful, affordable Cuyahoga County.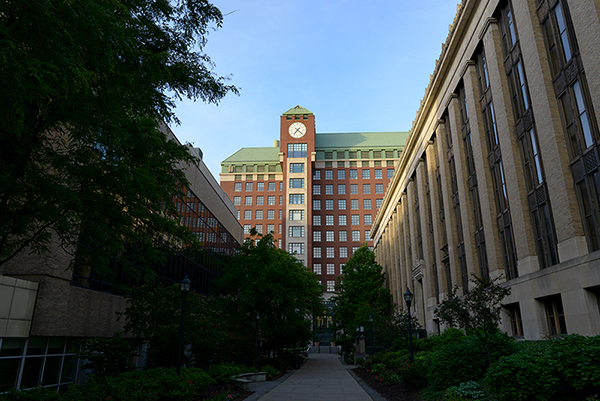 Biomedical Research Building (center) University Hospital (left), Wood Research Building (right)
The Case Transgenic & Targeting Facility performs services for researchers within the region and drives innovative gene-directed therapies.
The Case Transgenic & Targeting Facility is a member of the FIND (Focus on INherited Disease) Pipeline. The FIND Pipeline consists of cores and labs working to translate gene-directed approaches into therapeutics for a variety of genetic disease. We also are a member of the Cystic Fibrosis Mouse Resource Center at CWRU where we have made a wide range of cystic fibrosis models for basic research and to translate small molecule and gene-directed approaches into therapies. We have been a shared resource of the Case Comprehensive Cancer Center at CWRU and the Cleveland Clinic since 2007.
The Case Transgenic & Targeting Facility has been in continuous operation for over 20 years. We have broad financial support from the CWRU School of Medicine, from the CWRU Clinical and Translational Science Collaborative, from the Case Comprehensive Cancer Center, the Research Institute for Children's Health, and direct grant support to the core from the NIH, JobsOhio, and the Cystic Fibrosis Foundation.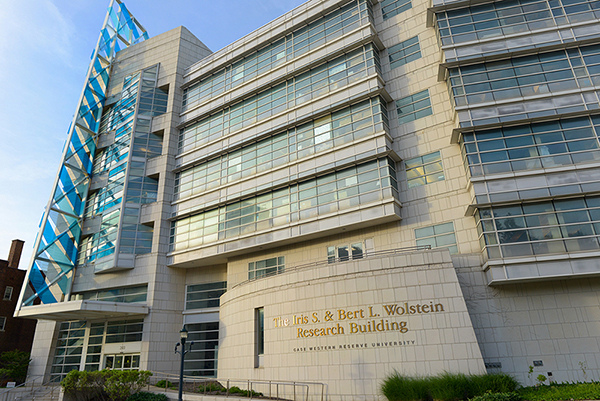 Wolstein Research Building of the CWRU School of Medicine and University Hospital Cleveland
We have a broad customer base in Northeast Ohio research institutions including Case Western Reserve University, the Lerner Research Institute of the Cleveland Clinic, Cleveland's University Hospital Research & Education Institute, the Cleveland VA Hospital Research Service, the MetroHealth Research Institute, and Kent State University in Kent, Ohio.
This is an opportunity to do innovative science with an exceptional, accomplished and experienced team in a beautiful and affordable setting.
Microinjectionist's primary responsibility will be to generate gene-edited mice through pronuclear microinjection or electroporation of fertilized eggs followed by embryo transfer to pseudopregnant recipients. Full job description and link to apply
Research Assistant 2 (Cryopreservation) primary responsibilities will be cryopreservation of mouse strains and assisting the microinjection team. Full job description and link to apply